A bright, white smile can boost confidence and make a great first impression. However, many people struggle with yellow or stained teeth. While there are cosmetic treatments available, there are also several natural ways to whiten teeth. In this article, we will discuss three effective methods for achieving a whiter smile.
Oil Pulling
Oil pulling is an ancient Ayurvedic practice that involves swishing oil around in your mouth for several minutes. This technique can help remove bacteria and toxins from your mouth, which can lead to whiter teeth. Coconut oil is a popular choice because of its antibacterial properties and pleasant taste.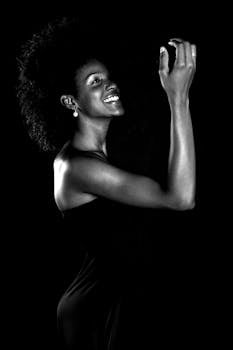 To try oil pulling, simply place a tablespoon of coconut oil in your mouth and swish it around for 15-20 minutes. Spit out the oil and rinse your mouth with water. Repeat this process daily for best results.
Baking Soda
Baking soda is a natural abrasive that can help remove surface stains from teeth. It also has antibacterial properties that can help fight plaque and prevent tooth decay. To use baking soda for teeth whitening, mix a small amount with water to create a paste. Apply the paste to your toothbrush and brush your teeth for two minutes. Rinse your mouth with water and brush again with regular toothpaste.

It's important to note that while baking soda is effective at removing surface stains, it can also be abrasive on tooth enamel. Use this method sparingly and avoid brushing too hard.
Eating the Right Foods
The foods you eat can have a significant impact on the color of your teeth. Foods that are high in sugar and acid, such as candy and soda, can erode tooth enamel and cause staining. On the other hand, foods that are high in fiber, such as apples and carrots, can help scrub away surface stains and promote saliva production, which can protect your teeth from decay.
In addition to eating the right foods, it's important to avoid tobacco products, which can cause severe staining and increase your risk of oral cancer.
Conclusion
Achieving a whiter smile doesn't have to involve expensive treatments or harsh chemicals. By incorporating these natural methods into your oral hygiene routine, you can enjoy a brighter, healthier smile. Remember to be patient and consistent, as it may take several weeks to see results. If you have concerns about the color of your teeth, consult with your dentist to discuss the best treatment options for you.